For Adoption: 8 weeks and up - Housebroken and Professionally Trained: 26 weeks and up

Home
About Great Danes
Great Danes
Available for Adoption
Great Dane Videos
Photos, Letters, and Stories
Page 1,2,3,4,5,6,7,8,9
Learn About Our Rescue
Adoption Requirements
Adoption Application
How to Care for and Feed Your
Great Dane
Go to Navigation Center
Go to Gentle Giants
Rescue and Adoptions


Great Danes at Gentle Giants Rescue and Adoptions
-
Page 4 of 9
"Balluka" has a new family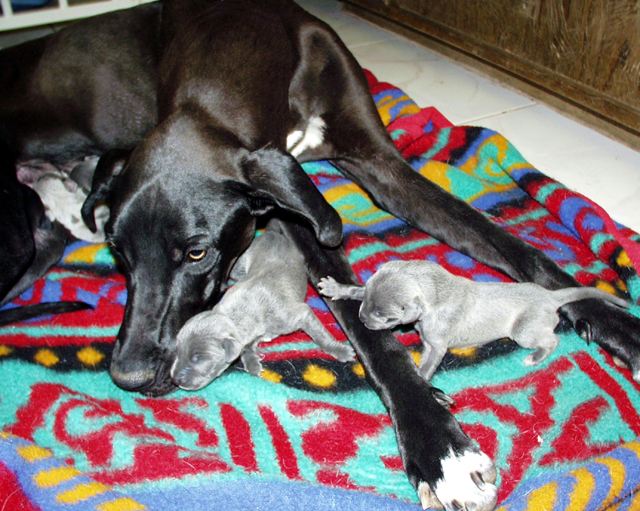 "Candy" a dark Chocolate Great Dane,
snuggles with her new litter of Blue Pups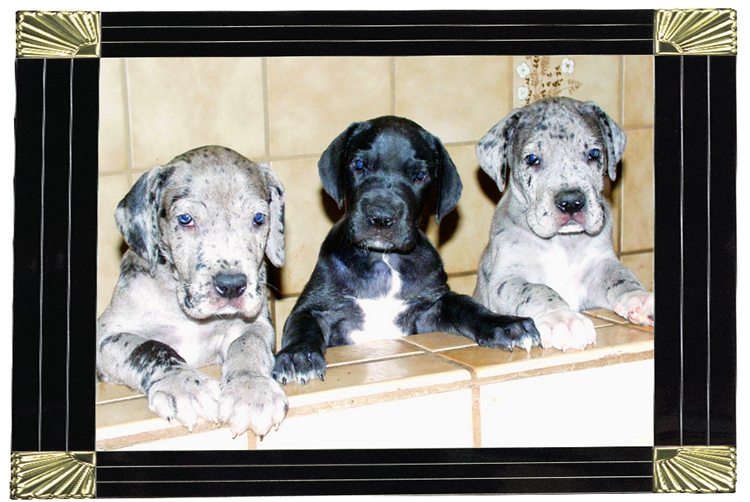 The Three Musketeer Puppies stand for attention!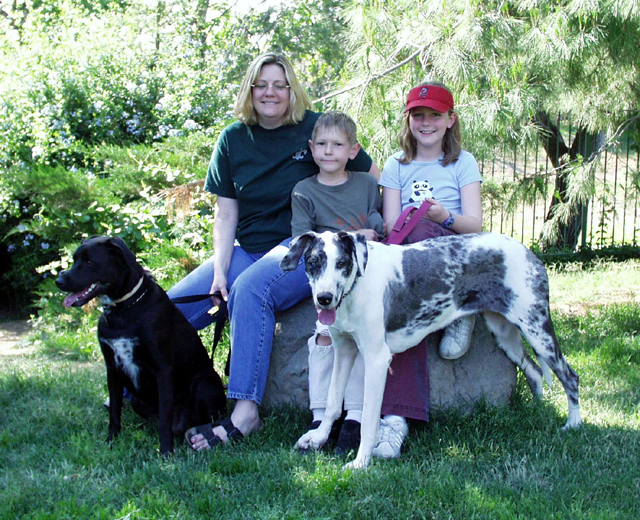 Merlequin Great Dane finds a loving
new Brother, Sister, Friend and Mom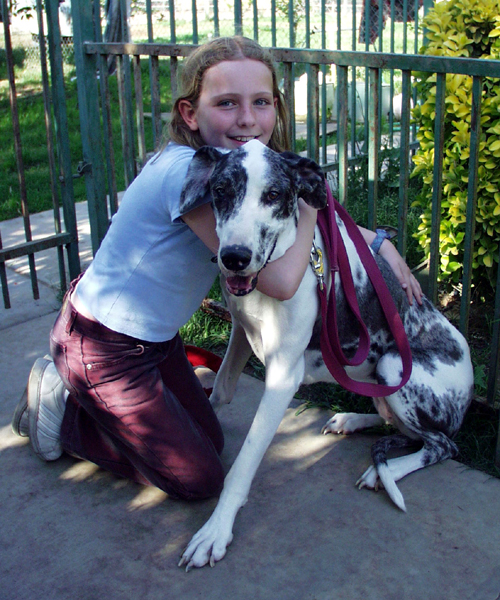 A big hug for her newest best friend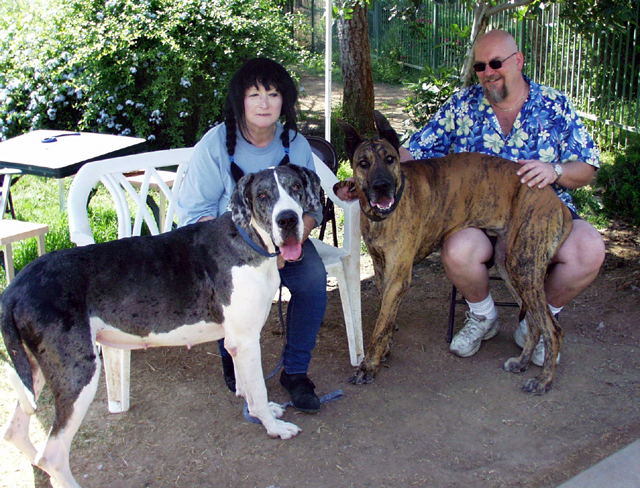 A Blue Merle Boston and a Brindle pose with their new Parents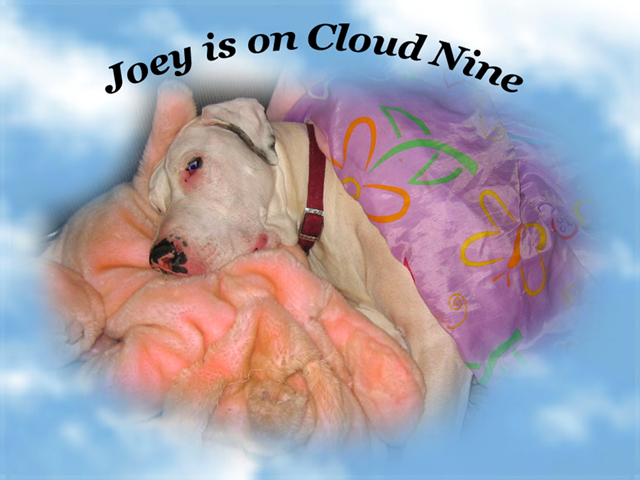 "Joey" naps in comfort
Hi Burt and Tracy!

I only had about 10 minutes to get this pic uploaded and out, so I just did a quickie of "Joey" in his favorite position!

Sleeping with his blankey.

All is well here and he is a perfect fit!!!

He likes to sleep on the landing on our staircase.

He loves to go outside with us in the backyard.

It is relatively small and he feels like it all belongs to him!

It does, but we have to figure out how to keep him from drinking from our small fish pond.

Just now he tried to crawl in my lap in my office!

He is funny.

As you told me, he is pretty hard of hearing, which is great.

He does not hear the kids screaming loud from time to time, and we can play piano without waking him.

We love him very much already.

Thank you both so much, and we are looking forward to when "Samson" the other Great Dane that we also adopted, comes to live with us.

Sarah Reid



Hi guys,

Just had to drop you a quick line to tell you that "Joey" jumped in my shower last night when I turned it on to warm it up.

He loved it!

He stood there and let the water run over his head.

He then began to drink the water from the bottom of the shower.

It was so funny until he got out and shook all the water off on me!

I still had to laugh.

Just thought it was funny because I never saw a dog like to take showers before.

Always,

Sarah Reid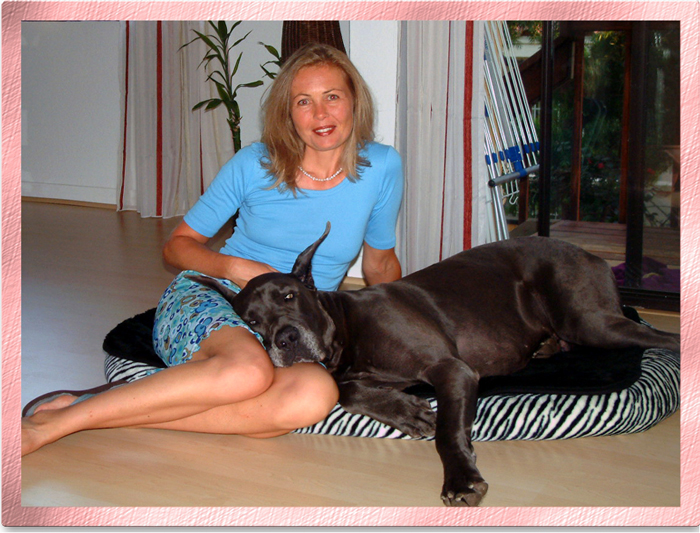 "Sterling" finds a new Family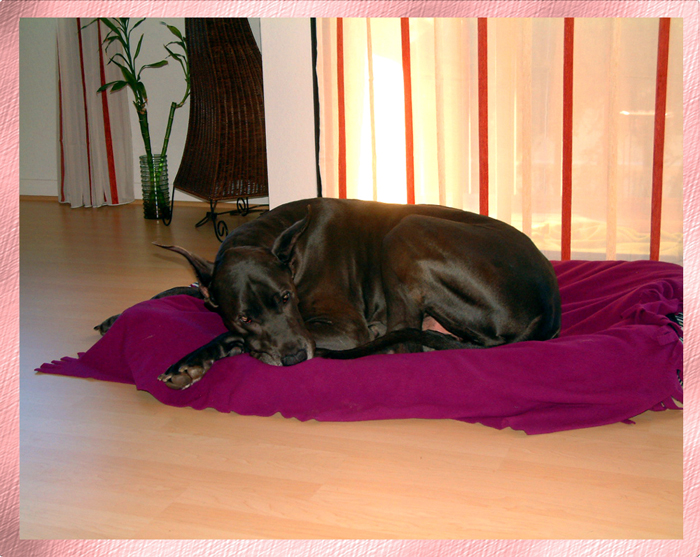 "Sterling" naps in his new home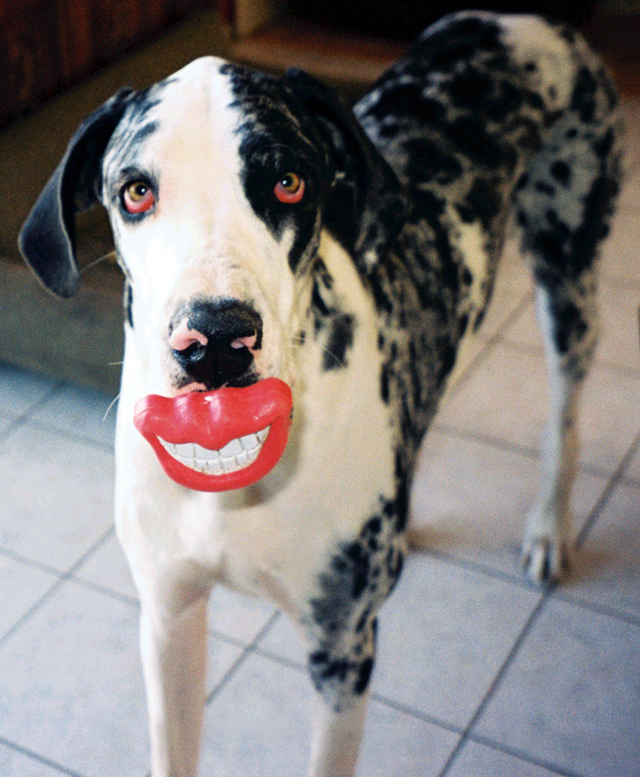 Great "Scott" proudly shows off his new dentures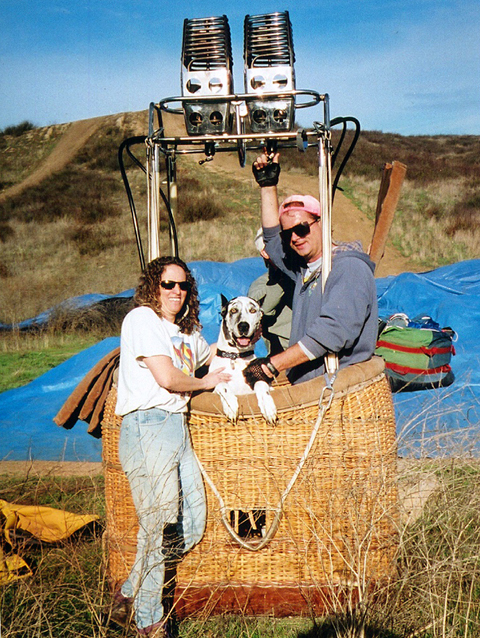 "Selar" loves to go ballooning with her mom and dad!
("Selar" is named after the female Vulcan on "Star Trek" because of her pointed ears)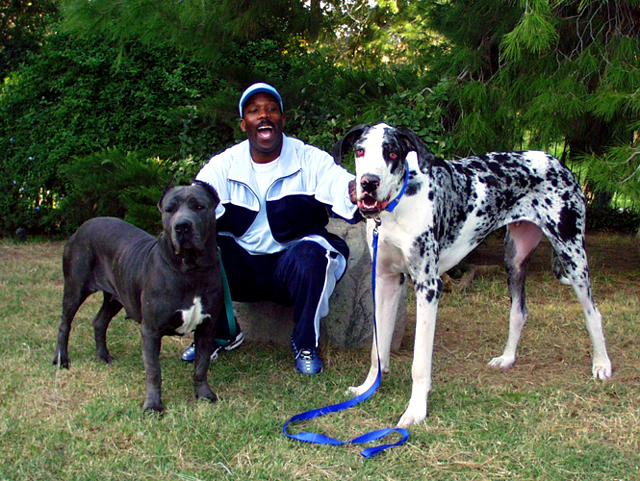 "Henrietta Hippo" a Neopolitan Mastiff and
"Great Scott" a Great Dane get adopted
Home
About Great Danes
Great Danes
Available for Adoption
Great Dane Videos
Photos, Letters, and Stories
Page 1,2,3,4,5,6,7,8,9
Learn About Our Rescue
Adoption Requirements
Adoption Application
How to Care for and Feed Your
Great Dane
Go to Navigation Center
Go to Gentle Giants
Rescue and Adoptions

COME TO ADOPT YOUR PERFECT FAMILY MEMBER!
MEET AND ADOPT A BEAUTIFUL GREAT DANE!


YOU CAN AS MUCH AS DOUBLE THE LIFE SPAN OF YOUR DOG!
OUR DOGS ARE LIVING AN AVERAGE OF TWICE THEIR NORMAL LIFE SPAN!


For Unconditional Love - Adopt One Of Our Dogs!

CLICK BELOW TO ADOPT A GENTLE GIANT OR LITTLE GIANT!

WE HAVE THE LARGEST SELECTION OF GIANT BREED DOGS IN THE WORLD

LEARN ABOUT
OUR RESCUE
MEET THE BREEDS
THAT WE RESCUE

OUR DOGS
FOR ADOPTION

WATCH OUR
HOME VIDEOS

WHAT OUR HAPPY
ADOPTERS SAY

ADOPTION
APPLICATION

Our Family

Why Are Our Dogs living TWICE Their Normal Lifespan?

CLICK BELOW TO READ HOW OUR FEEDING AND CARE PROGRAM AND
ALL NATURAL GENTLE GIANTS DOG FOOD CAN EXTEND YOUR DOG'S LIFE!



WATCH OUR TV SPOT
SEE OUR DOGS AT HOME

DOUBLING THE LIFE SPAN OF YOUR DOG!

WATCH HOW WE FEED OUR DOGS


ALL NATURAL GENTLE GIANTS DOG FOOD

WHERE YOU CAN BUY GENTLE GIANTS

ORDER GENTLE GIANTS
DOG FOOD



Our all natural Gentle Giants dog food is available in retail stores



Great Danes




Borzoi




Great Pyrenees




Saint Bernards




Newfoundlands




English Mastiffs




American Mastiffs





Neapolitan Mastiffs




Dogue de Bordeaux
French Mastiffs



Bullmastiffs



South African
Boerboel Mastiffs


Tibetan Mastiffs



Fila Brasileiro
Brazilian Mastiffs

Tosa Inu
Japanese Mastiffs


Adronicus Mastiffs




Spanish Mastiffs




Leonbergers




Irish Wolfhounds




American Staghounds




Scottish Deerhounds




Greyhounds




Saluki




Ibizan Hounds




Whippets




Silken Windhounds




Sasquatch




Akbash




Maremma Sheepdogs




Bernese Mountain Dogs




Bloodhounds




Doodles, Woodles




Poodles, Labradoodles




Exotic Breeds




Peruvian Inca Orchids




Unique Combinations




Shelties





American Eskimos





English Bulldogs




Xoloitzcuintle





Chinese Cresteds




Italian Greyhounds




Little Giants Combinations




Gentle Giants Buddies




Hard of Hearing Dogs




Blind Dogs



COME VISIT OUR GENTLE GIANTS STORE
GREAT GIFTS, GEAR, APPAREL, JEWELRY AND FUN STUFF
FOR PETS AND THE PEOPLE WHO LOVE THEM!


WELCOME TO GENTLE GIANTS THEATER AND MEDIA CENTER
ENJOY OUR TV SHOWS, RADIO INTERVIEWS AND NEWS ARTICLES ABOUT OUR RESCUE, OUR DOGS AND HOW WE HAVE THEM LIVING SO LONG!

CLICK BELOW TO ENTER OUR GENTLE GIANTS STORE

AND SHOP TO YOUR HEART'S CONTENT!

COMING SOON
| | | |
| --- | --- | --- |
| Gentle Giants Dog Food | Gentle Giants Beef Liver Treats | Gentle Giants Chicken Liver Treats |



Please Note: Gentle Giants Rescue - Great Danes reserves the right to make changes, additions, deletions and/or modifications to its website, documentation, requirements and policies at any time. All such changes, additions, deletions and/or modifications to its website, documentation, requirements and policies may apply retroactively at the discretion of the company.

© Copyright 2003-2011 Gentle Giants Rescue - Great Danes. All Rights Reserved.